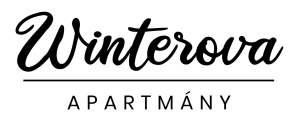 A place where the body, eyes but also the soul rests.
---
Are you coming to Piešťany for a holiday or for work? But you have not been impressed by the offers of large expensive hotels or you simply just want some peace ?
Especially for you we have an exceptional offer of 3 luxury apartments right in the center of Piešťany, which are full of the atmosphere and ancient times with the pleasures of the present. Although the apartments are located on the most famous street in Piešťany, full of cafes and patisseries, where hundreds of visitors walk the streets in the evening, the apartments are perfectly soundproofed for your comfort and peace. But just step down to the street and you immediately have a chance to grab a great cup of coffee, lunch or enjoy dinner in one of the restaurants.
---
The apartments are located in a historical building and are under the direct care of the owners of AdamEva Resort. High ceilings, beautiful paintings and chandeliers complete the accommodation for our guests. The apartment offers a double bed and has a capacity of 2 adults. It is possible to use a fully equipped kitchen and modern appliances, and of course parking.
The whole location is also just steps away from the spa houses, the famous colonnade bridge, and when there are two of you, you will definitely use the possibility capture a photo on the bridge of love.
Take a look:
Are you interested? We completely understand, the apartments are really exceptional.
---
Do not hesitate and contact us at recepcia@adamevaresort.sk or by phone at +421 33 735 26 10 and book your stay. The number of apartments is limited and they are very popular.