We are pleased to announce to our guests that after the COVID 19 preventative measures were lifted, we are able to open our resort to not only the general public but also to corporate clients.
During the government regulation on the closure of all accommodation facilities, which also applied to our AdamEva resort, we did not rest, but we used this time to the maximum extent. We gave the rooms and apartments a complete makeover, painted them, deep cleaned them to the last detail. We have fixed all the details, including the smallest ones, so that we can proudly announce to you: "We are open!"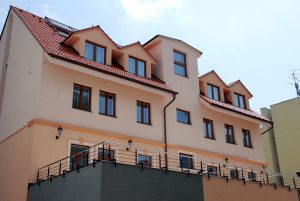 Not only the handyman, the receptionists and the whole staff who have been taking care of you, our guests for years, but also the owners and their family have added a hand to the work and the results are really visible. We may think so, but we are convinced that we have the cleanest accommodation in the whole wide area of Piešťany.
But as they say, it is hard to describe, it is better to see yourself. You can choose a room or an apartment, which is equipped with a full kitchen, so you have your stay in your own hands. Whether you use the opportunity to prepare dinner in the apartment or decide to try something on the main boulevard in Piešťany, which is just around the corner, the choice is yours.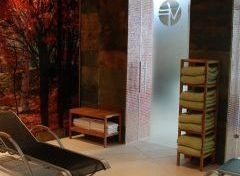 Properly maintained was also our well-known wellness centre, which is visited not only by the accommodated guests but also by people who do not hesitate to travel 50 km to visit our saunas. However, we have the wellness centre closed for the summer, so it will be waiting for its visitors in the autumn.
In conclusion, we would like to thank you, our guests, on behalf of the owners and especially the AdamEva Resort family for your loyalty and support in these times of crisis. At the same time we are looking forward not only to previous guests but also to new visitors who will definitely fall in love with our resort in the heart of Piešťany.
Sincerely, the staff of AdamEva Resort